New Phil Gammage 12-song album From Nowhere to Somewhere coming October 22
Songwriter, vocalist, and guitar slinger, Phil Gammage is a Texas-born and raised artist who now resides in NYC. His new album, From Nowhere to Somwhere, is a robust collection of Americana songs as diverse and heart-felt as the genre itself. Twisting from railroad cars, endless roads, and the folklore of 20th century America, the album draws inspiration from Phil's life as a musician, historian, and fiction writer.
By combining elements of roots music, Americana, pop, country, and blues, Gammage has created an audio scrapbook of the American experience. Lyrically his song address ideas ranging from love ("What Would I Do?"), nostalgia ("So Long and Goodbye"), despair ("Shadow Road"), to a surreal and impressionistic narrative of the last century ("Between the Tracks." In addition he presents his stellar interpretations of two classic mid-century songs — Willie Nelson's "Night Life" and Hank Williams' "Alone and Forsaken."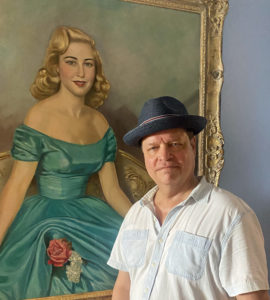 Thanks to the Ditty TV network for their broadcast debut of Phil's new music video So Long and Goodbye on September 8, 11pmET on the show The Curve. The episode featured other artists including Samantha Fox and Pokey Lafarge. It is available to watch on demand at the Ditty TV site (episode 143). Ditty TV is the free Americana music video network out of Memphis TN. Stream or watch on demand on your device / tv (Roku, FIrestick, etc.) using their app. Or watch at their website.
The video was filmed entirely on location in Albany, NY last spring and features Capital District harmonica legend Michael LaPorte. Produced by PreFab International Cine. This is a song from the new 12-song album From Nowhere to Somewhere which drops on October 22. 
"The music and lyrics evoke an image of a vanishing America — one of shiftless men and women who criss cross the country by rail and connect with other people only to abandon them when they feel the emotional cost is too high. The music has a drive and rhythm that churns, chugs, and propels the lyrical imagery."
~ Americana Highways
"…comes across as an acoustic take on the apocalyptic gutter blues of 80s bands like the Gun Club." ~ NY Music Daily (U.S.)
"His music has been compared to everyone from Elvis Presley to Chris Isaak to Scott Walker…" ~ Rootstime (Belgium)
"…radiates a back-porch blues vibe, while the lyrics are all Lou Reed-style with a street saavy." ~ The Big Takeover (U.S.)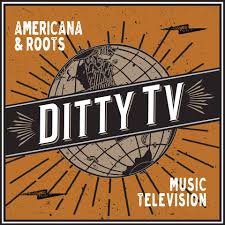 Phil's music videos often are broadcast on Ditty TV, the very hip streaming 24/7 music video channel out of Memphis, Tennessee which has great music shows, live exclusive concerts, and awesome music videos from Americana artists. Keep your eyes open for my appearances on the channel in the coming weeks.
You can stream Ditty TV via Roku, Apple TV, Firestick, etc. or online at their website. Check it out!