The new single "Just Another Traveling Man" is here! Watch the music video at Americana Highways.
"Foreboding music with compelling footage from an era of drifters combine into a nostalgic daydream on Gammage's latest."
~ Americana Highways
With its infectious train chugging rhythm and classic American lyrical imagery, Just Another Traveling Man is one of Gammage's best.
The music and lyrics evoke an image of a vanishing America — one of shiftless men and women who criss cross the country by rail and connect with other people only to abandon them when they feel the emotional cost is too high. The music has a drive and rhythm that churns, chugs, and propels the lyrical imagery.
Phil is performing in person and virtually to promote his new single this spring and summer. Song written by Phil and Hudson Valley poet David Schell and produced by Tony Mann. The song will appear on Phil's new album in the fall of 2021. The music video was produced by PreFab International Ciné. 
Phil  has appeared recently on Americana Highways' "Live at the Quarantine", Porch Stomp's "Songwriters In the Round", Americana U.K.'s "Mini-Gig" series, Crossroads Confined Countdown Festival (Paris, France), Tomorrow's Music Today Festival '21 (London, U.K.), Green Kill Artist Space "Live Stream", and Artflow's "Live Streaming Tonight". Contact us for more info about live streaming bookings.
"…comes across as an acoustic take on the apocalyptic gutter blues of 80s bands like the Gun Club." ~ NY Music Daily (U.S.)
"His music has been compared to everyone from Elvis Presley to Chris Isaak to Scott Walker…" ~ Rootstime (Belgium)
"…radiates a back-porch blues vibe, while the lyrics are all Lou Reed-style with a street saavy." ~ The Big Takeover (U.S.)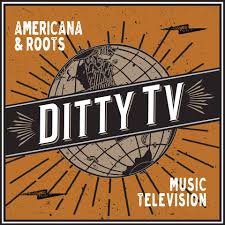 Watch my music video "Lady Luck" on Ditty TV, the very hip streaming 24/7 music video channel out of Memphis, Tennessee which has a lot of great music shows, live exclusive concerts, and awesome music videos from Americana artists. Keep your eyes open for my appearances on the channel in the coming weeks.
You can stream Ditty TV via Roku, Apple TV, Firestick, etc. or online at their website. Check it out!